[Published] 2020/3/11 [Last updated] 2023/8/2
Jun Sato
Attending Physician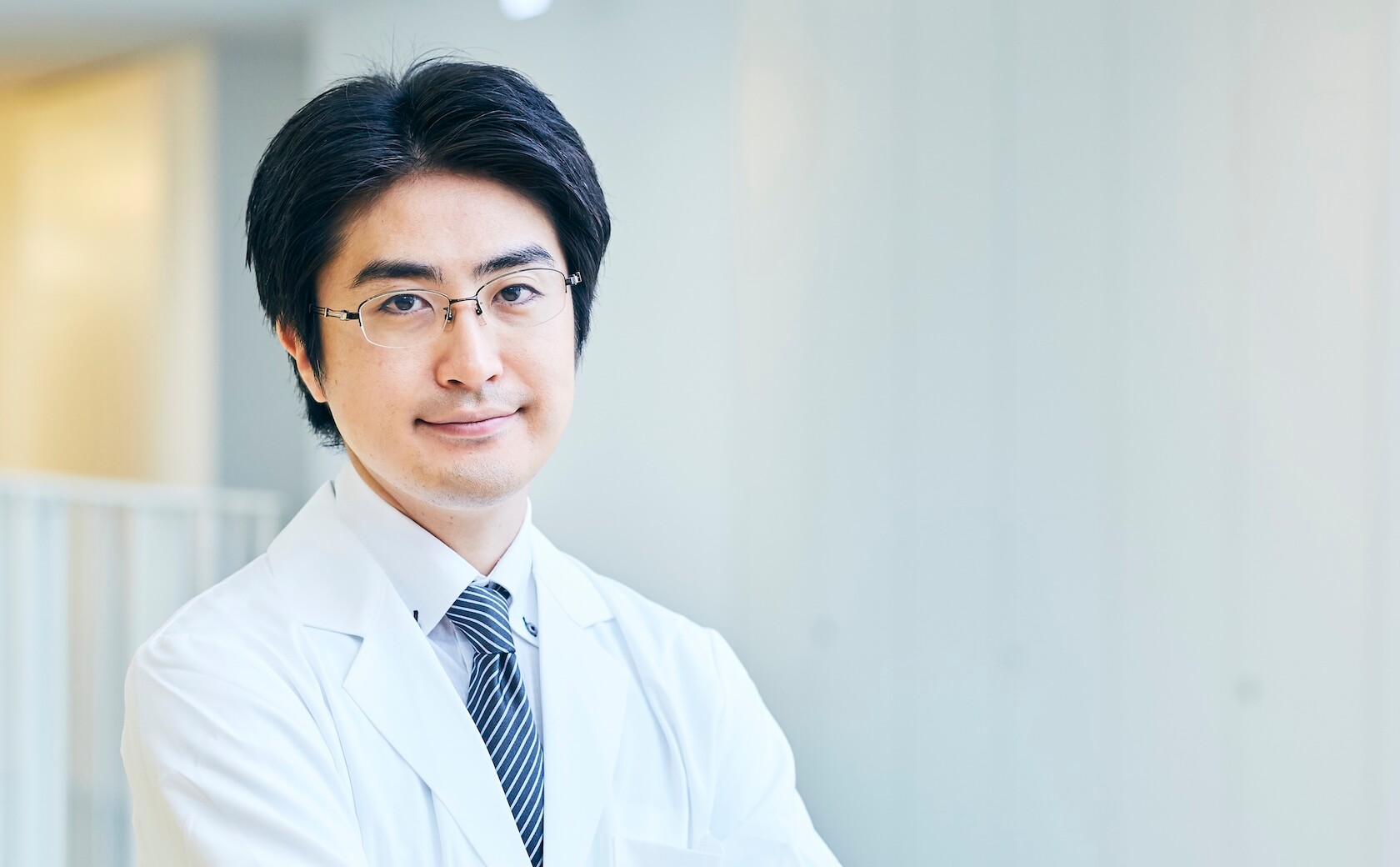 Dr. Jun Sato is serving as a member of the early drug development team (clinical phase 1 team). He completed the Resident Course in Oncology and the Chief Resident Course in Thoracic Oncology at the National Cancer Center Hospital, Japan.
Jun Satoの代表的な論文
Jun Sato, Miyako Satouchi, Shoichi Itoh, Yusuke Okuma, Seiji Niho, Hidenori Mizugaki, Haruyasu Murakami, Yasuhito Fujisaka, Toshiyuki Kozuki, Kenichi Nakamura, Yukari Nagasaka, Mamiko Kawasaki, Tomoaki Yamada, Ryunosuke Machida, Aya Kuchiba, Yuichiro Ohe, Noboru Yamamoto, Lenvatinib in patients with advanced or metastatic thymic carcinoma (REMORA): a multicentre, phase 2 trial.The Lancet. Oncology, 2020.21(6):843-850.
Jun Sato, Shigehisa Kitano, Noriko Motoi, Yoshinori Ino, Noboru Yamamoto, Shunichi Watanabe, Yuichiro Ohe, Nobuyoshi Hiraoka, CD20+ tumor-infiltrating immune cells and CD204+ M2 macrophages are associated with prognosis in thymic carcinoma. Cancer science, 2020. 111(6):1921-1932.
Jun Sato, Toshio Shimizu, Takafumi Koyama, Satoru Iwasa, Akihiko Shimomura, Shunsuke Kondo, Shigehisa Kitano, Kan Yonemori, Yutaka Fujiwara, Kenji Tamura, Takuya Suzuki, Takao Takase, Reiko Nagai, Kohei Yamaguchi, Taro Semba, Zi-Ming Zhao, Min Ren, Noboru Yamamoto, Dose Escalation Data from the Phase 1 Study of the Liposomal Formulation of Eribulin (E7389-LF) in Japanese Patients with Advanced Solid Tumors. Clinical cancer research, 2022. 8(9):1783-1791.
Jun Sato, Hidehito Horinouchi, Yasushi Goto, Shintaro Kanda, Yutaka Fujiwara, Hiroshi Nokihara, Noboru Yamamoto, Yuichiro Ohe, Long-term survival without surgery in NSCLC patients with synchronous brain oligometastasis: systemic chemotherapy revisited. Journal of thoracic disease, 2018.10(3):1696-1702.
Jun Sato, Akihiko Shimomura, Junpei Kawauchi, Juntaro Matsuzaki, Yusuke Yamamoto, Satoko Takizawa, Hiromi Sakamoto, Makoto Ohno, Yoshitaka Narita, Takahiro Ochiya, Kenji Tamura, Brain metastasis-related microRNAs in patients with advanced breast cancer. PloS one, 2019. 14(10):e0221538.
Jun Sato, Tatsunori Shimoi, Akihiko Shimomura, Emi Noguchi, Makoto Kodaira, Mayu Yunokawa, Kan Yonemori, Chikako Shimizu, Yasuhiro Fujiwara, Masayuki Yoshida, Kenji Tamura, The Incidence of Nonmalignant Diseases among Patients with Suspected Carcinoma of Unknown Primary Site. Internal medicine (Tokyo, Japan), 2019. 58(10):1423-1428.
Jun Sato, Satoru Iwasa, Yoshitaka Honma, Atsuo Takashima, Natsuko Okita, Ken Kato, Tetsuya Hamaguchi, Yasuhide Yamada, Narikazu Boku, Impact of Oxaliplatin-Induced Neuropathy on Subsequent Paclitaxel for Advanced Gastric Cancer. Inernational Journal of clinical oncology. , 2020. 11: p. 526-537.
Rumi Nishimura, Hiroto Ishiki, Jun Sato, Eriko Satomi, Dexamethasone for cancer-related dyspnoea.The Lancet. Oncology, 2022, 23(12):e525.
Shinobu Uzu, Jun Sato, Rika Wakao, Takahiro Nonaka, Analysis and enhancement of risk management for ethnic differences in antineoplastic drugs in Japan. BMC health services research, 2022. 22(1):1292-1292.
Toshio Shimizu, Yutaka Fujiwara, Kan Yonemori, Takafumi Koyama, Jun Sato, Kenji Tamura, Akihiko Shimomura, Hiroki Ikezawa, Maiko Nomoto, Keiji Furuuchi, Ryo Nakajima, Takuma Miura, Noboru Yamamoto, First-in-Human Phase 1 Study of MORAb-202, an Antibody-Drug Conjugate Comprising Farletuzumab Linked to Eribulin Mesylate, in Patients with Folate Receptor-α-Positive Advanced Solid Tumors.Clinical cancer research, 2021.27(14):3905-3915.